---
March 2021 Contractor of the Month is: Premier Landscape Lighting
Premier Landscape Lighting has quickly grown into a leader in the markets they serve. Wes Overstreet learned the landscape lighting business from the ground up while working for his uncle in Florida. In 2017 Wes was inspired to start his own company in Paduca, KY and has since opened four additional offices serving Kentucky, Tennessee, Missouri and Florida. In 2020 Daryl joined Premier utilizing his many years of production experience from the music industry. Their work is exceptional and utilizes a variety of AMP® Lighting fixtures and design/installation techniques for them to "paint the perfect picture".
---
How did you get into the landscape lighting business?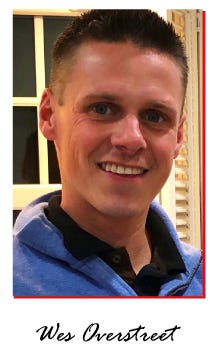 I started working in the West Palm Beach/Jupiter FL area for my Uncles landscape lighting company of 13 years. For two years I got to work with the top landscape architects and designers in the area. Then in 2017 took that knowledge and started my own company in Paducah, KY where I'm from. Have now expanded to Nashville, St, Louis, Orlando, and Louisville.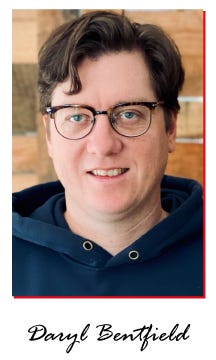 I came from 20 years of music industry touring production management, so lighting was just a small part of that bigger puzzle. Beginning of 2020 I reached out to Wes to see if he needed help growing his company and he said, let's give it a try. Here we are, we now have four full-time offices in four different states and continuing to grow.
What percentage of your business is landscape lighting/what other services do you provide (ie: landscaping…)?
All we do is landscape lighting.


How long have you been installing landscape lighting?
Wes has been doing it for about 7 years and Daryl has been for a year.


What type of lighting fixtures do you prefer to use? Which fixtures are your favorite?
Brass is our favorite material for the fixtures; we really love the AMP® EcoPro MR16 Spotlight.


What tips or tricks have you learned that have benefited your work from a design/installation perspective?
Listen to the client and understand their vision if they have something in mind before you start voicing what you think is best. Always ask what they are looking for, because we forget, just because we think it looks great, they may not.


Where do you find inspiration for your lighting designs?
The house or property tells us what needs to be showcased. Finding the grand features and making those pieces the focal points really does the work for us. We are very fortunate most properties we light up are very beautiful in themselves, we just make it so you can see it when it's dark out.


What do you feel is the most personally rewarding part of installing a lighting system for a client?
Textures! I usually try to find one special feature on a property to light up that nobody would have ever thought of. Like a random rock, or the back of a chimney that ends up being the most enjoyed piece. Finding that special touch is always rewarding. - Daryl

Seeing the joy and excitement it brings when a client sees it for the first time. - Wes


Tell us a little bit about you personally: What do you like to do outside of work? What are your hobbies?
My wife, Gina, and our 3 dogs love to go camping, boating, hiking and gardening on our 15 acre hobby farm. We love the outdoors, we love animals and try to enjoy any moment we can outside with our animals. - Daryl

I love to coach and train kids in basketball and spend time with friends and family on the lake. - Wes
---

---
AMP® Lighting appreciates the Professionals that make us who we are and why we strive, daily, to fulfill our vision statement. Our outstanding AMP® Pros deserve to be recognized for their exceptional landscape lighting work and to highlight some of our AMP® MVPs (most valuable professionals)!
Interested in being featured as an AMP® Contractor of the Month?
Contact Don Hanna at: donh@amplighting.com
Office: 813-978-3900 Ext:5005
Mobile: 330-931-2905

---
BECOME AN AMP

®

PRO TODAY!
AMP® Pros – a group of landscape lighting professionals authorized to purchase and install the industry's best products.
AMP® Pros have the skills and experience to design and install professional landscape lighting. They are also committed to the use of high quality products and best practices in the design, installation, and maintenance of their work. These distinctions qualify them to become AMP® Pros.
The goal of AMP® Lighting is to elevate the profession of landscape lighting by providing AMP® Pros with the high-performance products and the professional support they need to succeed.
There is no cost to become an authorized AMP® Pro.