AMP® Lighting - Outstanding Products & Support
Are you a homeowner seeking someone to design your landscape lighting? Or, are you a professional looking for new products and ways to expand your market? Both homeowners and professionals will find - with AMP® Lighting - a company that fills all lighting needs.
AMP® Lighting designs, manufactures, and distributes the most advanced and durable products on the market. Our focus is supporting the success of lighting professionals and their customers.
We serve professionals in many ways – easy ordering, fast shipping, hassle-free warranty protection, and providing them with uniquely effective sales and marketing tools. With AMP® Lighting, professionals can be more successful, more efficient, and have more freedom to paint the perfect picture™ with precision and control.
Homeowners benefit from hiring authorized AMP Professionals; they create transformational lighting that satisfies all the safety, security, and beauty needs of nighttime illumination.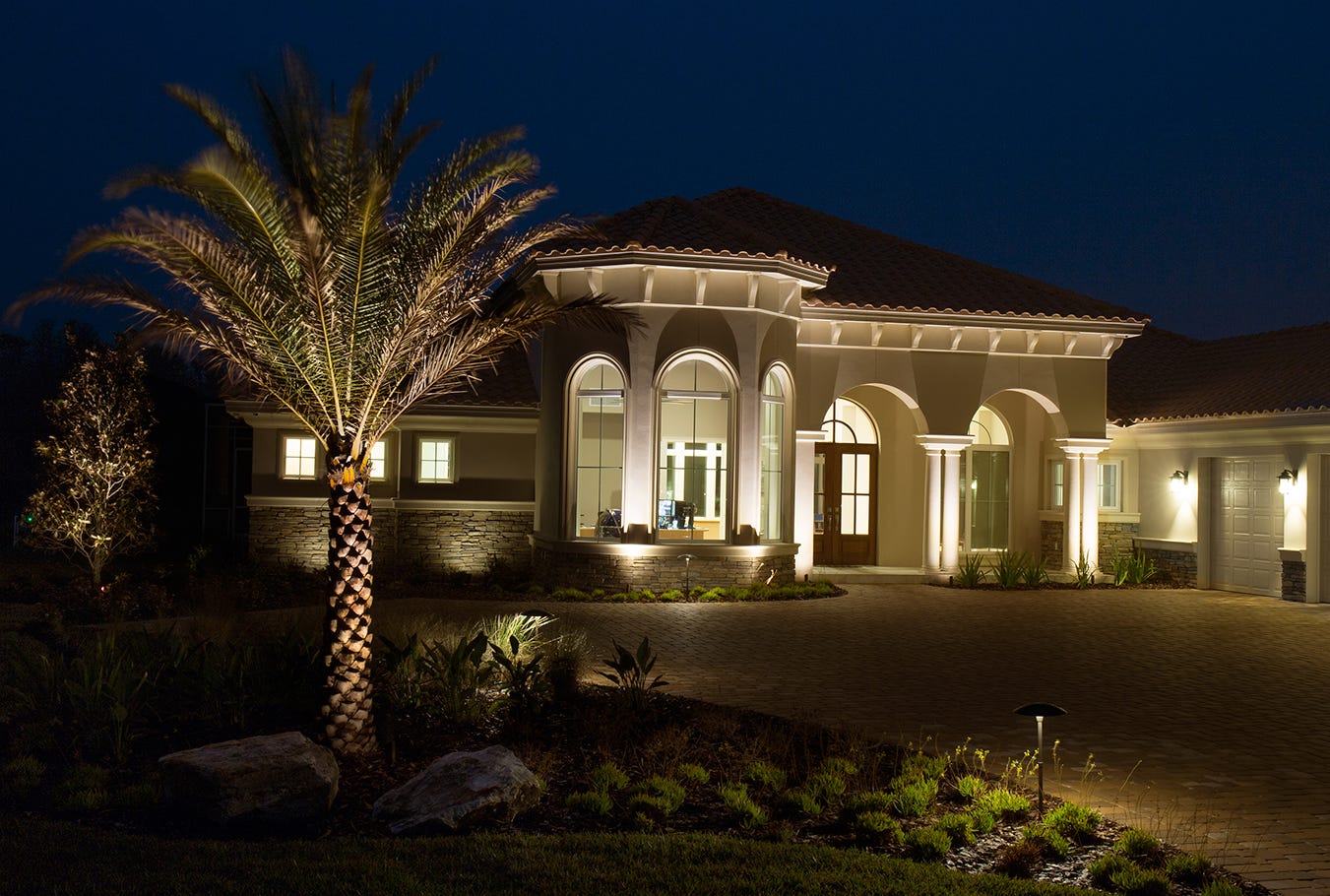 AMP® Pros use a combination of spotlights, floodlights, and path lights to provide safe, secure, and beautiful landscape lighting.
Rigorous Research & Development
The market is overflowing with products copied from other products with no consideration for quality and longevity.
The intial lineup of AMP® Lighting fixtures was introduced after several years of research and development accomplished by AMP® in-house engineers and lighting experts. Performance targets included true lifetime durability, advanced lighting control, and consistent and accurate color.
AMP® products were made to conform with the highest industry standards of UL, FCC, EC, and others.
The result is the industry's most durable, best performing landscape lighting fixtures (with lifetime warranties) at affordable prices.
Nationwide Distribution Centers to Ensure Fast Shipping & Great Customer Support
One of the biggest complaints from lighting pros is that many fixture manufacturers require up to 8 weeks for delivery. Compare that with AMP's typical 3-day delivery!
AMP® Lighting owns and operates four fully stocked distribution centers on the West Coast, Central, Southeast, and Northeast regions. With all items in stock at each warehouse, orders are processed same-day and arrive at most locations within 3 days.
Lighting pros and their customers benefit greatly when products arrive on the job site just a few days after the contract is signed.
The nationwide centers also expedite customer support with specialists on hand 5 days a week to assist with orders and returns.